Have Questions? Contact Us!
Find out the answers to your questions by contacting us. We look forward to hearing from you!
---
Selecting Ropes for Towables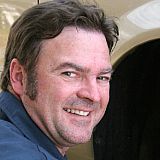 Posted By Wilbert D.
---
There are only a few water sports activities that can provide users such enjoyment as boat tubing. The best thing is that it is extremely easy compared to other water sports activities such as water skiing. This ease of operation is something that makes towables suitable for all age groups and a great activity for the whole family. However, although it is an easy thing to do, it is necessary to take some precautions. You can make the most of your towable tubing experience with the help of these tips:

You need to consider the safety of those you are towing behind the boat and invest in appropriate towable ropes. One of the things that all tubers should be aware of is the fact that the primary cause of serious accidents comes from tow ropes that break. The Water Sports Industry Association (WSIA) has taken this matter into serious consideration and they have done extensive testing and standardisation to provide certain recommended tensile strengths:

- 3 people or less: 3350 lb. break strength
- 4 people or less: 4100 lb. break strength
- 6 people or less: 6000 lb. break strength

The best thing is not to just buy any kind of rope that is available at your disposal. A lot of consumers visit their local hardware store to buy 60 ft. of polypropylene rope, but what they are not aware of is the fact that these ropes are not the ones that are towable. Well, it is true that the material is similar, but these types of polypro have a twisted construction with minimal tensile strength. This is not appropriate for towable purposes. You need to compare these with tube ropes that have the same sizes. They have the strength of about 2375 lb.

There is a notable difference in the construction and this is pretty evident as we compare the figures. This variation affects the performance of the rope. You should add to this the fact that the tow ropes contain pre-spliced eyes. In case you purchase the customary rope, you will need to tie a knot in it and the knot can additionally reduce the strength of your line by up to 50%. This is why it is appropriate to go for a tow rope that will suit the needs of your task or project.