---
SUPs the Whole Family Can Enjoy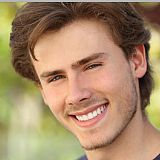 Posted By Tim P.
---
The hottest trend in surfing today is to use a SUP, or stand up paddleboard. A stand up paddleboard is larger than your average surfboard, this is because a SUP is made to be thicker to provide better floatation since you will be standing on it and paddling. One of the reasons they have become so popular is because they can be used in almost any body of water, from oceans to lakes and rivers, even pools. They are great for having fun surfing the waves or simply as a leisure activity on calmer waters. Another reason they have become so popular is because they are suitable for almost any age group, and they have a much more forgiving learning curve than traditional surfboards, so using a SUP can be a fun activity that the whole family can enjoy.
Fun for the Whole Family

A stand up paddleboard is great for the entire family to use when cruising the local harbors and other nearby flatwater excursions. Of course, you may be torn between the old adage "the family that surfs together stays together" and trying to manage how to transport all those stand up paddleboards to and from your chosen locations. Thankfully, it is possible to purchase an inflatable SUP, which is much more portable than a traditional rigid board. Since inflatable SUPs are travel ready, you will have no problem taking the entire family out onto the water for a fun stand up paddleboard excursion.

Stand up paddleboarding is a great way for you to have a great workout with your entire family. Your children will especially benefit from the exercise. When you are on an SUP, you will be giving your body a total core workout. It will also help you and your children develop their sense of balance, since staying on the SUP will require strength that comes from legs, feet, arms and abs. You will also experience a great cardio workout as you paddle your stand up paddleboard through the water. Stand up paddleboard surfing has started to become a very popular option for cross training, since you are able to get such a complete workout while also going at your own pace.

Explore Your World
Once you and your family get the hang of using a stand up paddleboard, you can engage in longer excursions and adventures where you can go and explore remote locations that would otherwise be completely inaccessible to you by boat or car. It isn't unheard of for families to strap a picnic basket to the back of a stand up paddleboard, then paddle out to some secret grotto to enjoy a lovely picnic lunch before heading home. The fun and adventure you will have with your family on a stand up paddleboard is nearly endless.
With all the possibilities of what you can do, as well as learning how to paddlesurf being much easier than on a traditional surfboard, an SUP is a great way to introduce your family to the joy and fun of surfing.
Join Our Community!
Like what you see? Get a FREE account and start posting, sharing, and discovering more!